In industrial explosive objects for oil and gas, equipment (unmanaged and managed switches) is used which support standards C1D2 / ATEX.
Resource & Power
Efficient and Rugged Connectivity for Power Management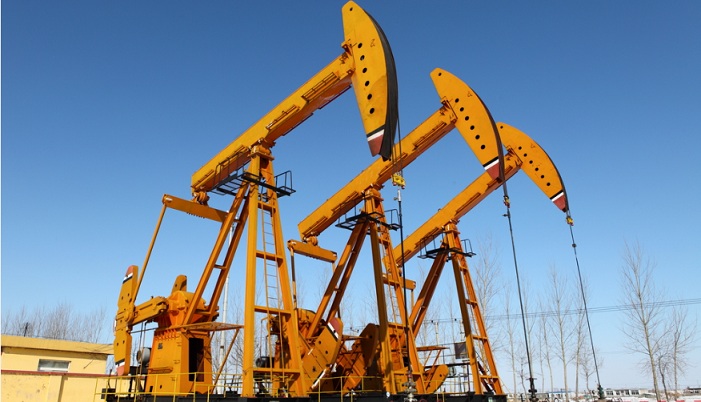 Natural energy resources are vital for people's everyday life, but they are often found in dangerously tough environments. ORing specializes in industrial-grade networking products that have wide temperature tolerance and are dustproof, waterproof, and shockproof. Thus ORing products are perfect for implementing ruggedized surveillance systems and information network – essential for safe and effective energy resource acquisition and production. With ORing products, energy production efficiency and safety are vastly improved, as supervisors or control centers can get timely work data and communicate effectively on high-bandwidth and reliable industrial networks. Thus ORing products are the right choices for energy production and large-scale network applications: mining, oil & gas, power plants, steel factory, power management system, etc.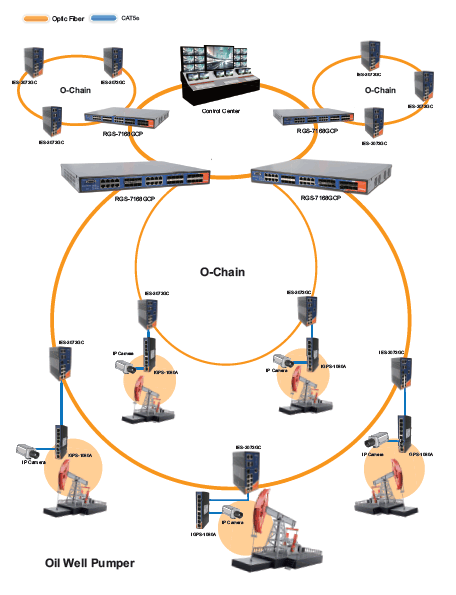 Oil Field
Oil Field Surveillance System Applies ORing's Industrial Ethernet Switches
In December 2009, a well-known European system integrator adopts ORing's industrial Ethernet switches to deploy its networking IP surveillance system for an oil field in the remote area of a Mediterranean country.
This IP surveillance system applies 140 units of ORing's IES-1050A entry level industrial slim type Ethernet switch and 35 units IES-3082GP 10-port industrial managed Ethernet switch to establish 3 redundant ring networks, and these 3 redundant ring networks are connected to form a secured and complete IP networking surveillance network.
As shown in figure 1, the node of the ring is composed of IES-1050A industrial Ethernet switches and IES-3082GP managed Ethernet switches, and IES-1050A is connected to IP cameras. "Our IP surveillance system is constructed inremote outdoor area where there are climatic fluctuations, strong wind, sunshine … etc. Hence only industrial grade Ethernet devices can meet the requirements of operating in such harsh environment," Dimitri Nosarev, project manger of the oil field surveillance system indicates. "In addition, mission-critical surveillance application can not afford any data loss, and ORing industrial Ethernet products' fast recovery feature can fulfill the task of avoid or minimize the risk of losing data and satisfies all our demanding requirements. Most important of all, it is cost effective."